On days like where it's -17 degrees with a wind chill of -43 degrees, you want to make sure your vehicle is ready just in case something happens. Whether your car is 20 years old or 2 months old, you never know what could happen when you are driving in dangerous weather. We found a list of 30 essential items to always keep in your car in case of emergency.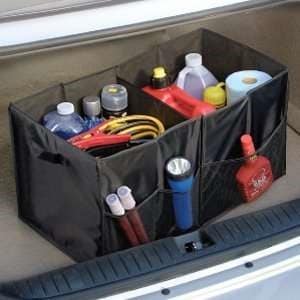 Spare tire with a tire jack and tire iron
Tire inflator and sealer – Will plug a leak and give you enough time to bring it in to the dealership to be repaired
Jumper cables – You never know when your battery could fail
You car's manual – Should already be in your glove box
Tire pressure gauge – Checking your tire pressure regularly can improve handling, increase fuel economy, and a longer life out of your tires.
Duct tape and WD-40 – You might need to keep parts together temporarily if you get into an accident
Car repair information – A business card for your Gary Lang Service Advisor, Car Insurance Claim Forms, AAA or other towing services
Emergency go to bag
First aid kit
Flashlight
Multi-tool
Matches or another use to start a fire
Energy bars
Water bottles
Weather radio
Seat belt cutter and window breaker – Keep this in your glove box
Flares or reflective triangle
Maps
Ice scraper
Mylar space blanket
Cardboard or carpet remnant that you can place under tires for traction in the snow
Paper towels or a hand towel
Tissues or a roll of toilet paper
Pen and paper
Umbrella
Cash or change
Grocery bags
Blanket
Change of clothes
USB mobile device charger
I have 10 items on this list. Looks like I'm going to do some shopping this week to prepare myself just in case something happens. Visit Gary Lang Kia's Accessory Department for some of these items and convenient organizers for your trunk to keep these items in.