Welcome to Our Award-Winning Service Center
We appreciate you considering us for your next needed service, maintenance, or repair on your car. At Gary Lang Kia, our highly qualified technicians are here to provide exceptional service in a timely manner. We offer complete auto services and repairs for all makes and models completed by our professionally trained and certified technicians. Our state of the art service center will keep your car running in great condition, and our professional and friendly service team will keep you informed on your needed repairs, total costs, and total repair time with status updates along the way. Schedule your service appointment today.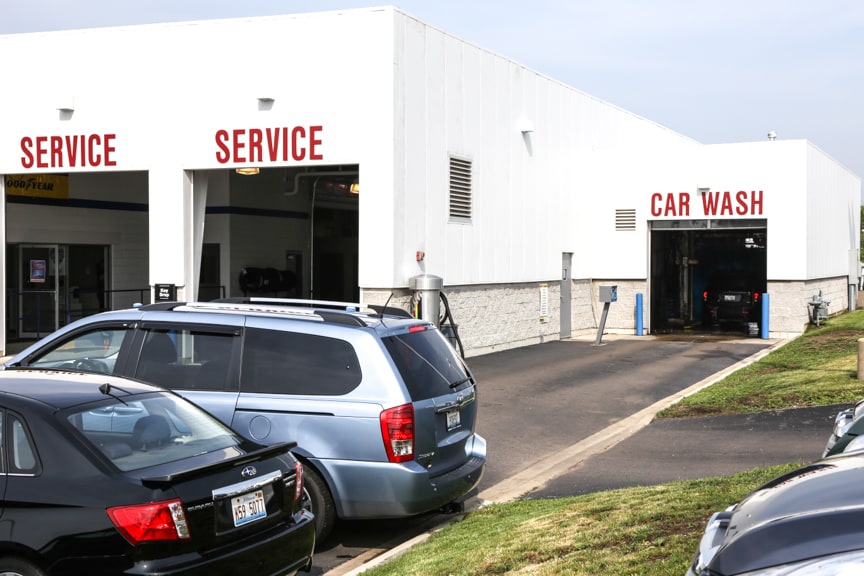 Kia Service and Parts Center in McHenry, IL

We offer fast car service, repairs, and maintenance that is completed correctly the first time. We're the experts on what exactly your car needs, and we won't pressure you into services you don't. Our service center is a full-service preventative maintenance and automotive repair and parts center with manufacturer certified auto technicians ready to provide you with the best, most honest service. Our professional and friendly staff is not only dedicated to providing you with great customer service, but we're also committed to getting you back on the road safely as quickly as possible.


We offer convenient hours with no appointments for oil changes necessary. Our service center is open Monday through Saturday from 6:30 AM to 7:00 PM. We make it convenient for you to drop off your car before work for your needed repair, maintenance, or service, and late available pickup time to come get it afterwards. We provide free shuttles for you to home or work if you need to leave your vehicle in our service center. Do you need an oil change? We offer no appointment oil change services. No online forms to fill out or phone calls to make. Just bring in your car and our team will take care of the rest We also have comfortable waiting areas with children play areas, free WiFi, complimentary fresh coffee, tea, and hot chocolate, and comfortable seating with TVs.


Our service prices are competitively low. We have checked our competitor's pricing, but if we are higher, we will happily meet or beat their price for you. See below for the breakdown of our popular car services and repairs prices versus our competitors.


We guarantee high quality service. Our reputation depends on your satisfaction. We only offer original Manufacturers parts, and they also carry guarantees of quality.


We only use original manufacturer parts. We only use factory certified parts from your car's manufacturer. We guarantee no recycled, reused, or mismatching parts will be used to service your car.


We use the most current diagnostic equipment to diagnose your needed services and repairs. We stay up-to-date with the latest high-tech diagnostic equipment to pinpoint what repair your car really needs, and we fix it correctly the first time.


We have factory trained technicians certified to work on your car. All of our GM technicians earn extensive certification by each brand we carry including Chevrolet, GMC, Buick, and Cadillac. Your car is worked on by a fully-trained and certified mechanic of your car's specific make and model.
Kia Oil Changes & Tire Service in McHenry, IL

When you come home from work, the last thing you want to have to worry about is maintaining your car. That's why so many people trust mechanics to do the work under the hood for them. As for whom you should trust with such a lofty task? Finding a reputable mechanic can be hard. That is, of course, unless you simply turn to Gary Lang Kia, serving McHenry, Elgin, Palatine, Crystal Lake and Lakemoor.
We maintain a well-trained auto service and repair department that has only one goal in mind: making sure your Kia runs as efficiently as possible. Because we consider every Kia Seltos, Kia Soul, Kia Rio, Kia Sorento, Kia Optima, Kia Telluride and Kia Forte on the road to be a reflection of our dealership, we want to help you get the most out of every mile.
Achieving that goal means taking the time to know every model in the Kia lineup, as well as only utilizing parts that are approved by the OEM -- the very same ones that were originally used to assemble your Kia Sorento, Kia Soul, Kia Optima, Kia Sportage or Kia Forte in the first place.
Ready to put us to work for you? Be sure to fill out our online appointment form today. Once we know what kind of car you have and what work needs to be done, we'll confirm the details of your appointment.
Kia Parts Center in McHenry, IL
Kia Brake Pad Replacement in McHenry, IL
Kia Spark Plug Replacement in McHenry, IL
*Prices subject to change due to Makes/Models*